The Board
Michael Infante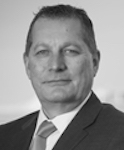 Chief Executive Officer One Media iP Group PLC
Michael started his career in 1976 in the food industry working for his family's business, Creamery Fare. In 1988, after jointly orchestrating the sale of his family's business to the publicly listed Hazlewood Foods PLC, he joined the music industry. He worked on the Royal Philharmonic Orchestra's largest recording project as the executive producer for over 140 classical albums recorded at CTS studios in London.
In 1995 Michael co-founded Air Music & Media Group PLC (now MBL Plc), which was admitted to trading on the OFEX market (the former name of PLUS) in 2000 and subsequently moved to AIM in 2001. Recognising the emerging digital market in 2005, Michael founded the Company.
Michael oversees the Company's acquisition programme having introduced an acquisition policy for nostalgic audio/visual content and has made over 80 acquisitions to date of small music and TV content catalogues.
Michael served as a Justice of the Peace for the West London Local Justice Area for 20 years until June 2023.
Email: hello@omip.co.uk
Steve Gunning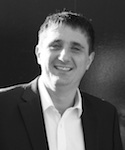 Chief Finance Officer & Company Secretary One Media iP Group PLC
Steve began his career with Barclays Bank plc, where he gained an extensive knowledge of the banking environment, both personal and corporate followed by a move to Dixons Group plc, working in the Finance department.
His career then took him to Share plc, an independent retail stockbroker, and to the position of Chief Accountant. After 8 years with Share plc he took a position as the company accountant for Kings Oak Homes Ltd (a subsidiary of Barratt Developments plc) responsible for group reporting.
In 2007 he joined e-Financial Management Ltd, managing a portfolio of clients providing outsourced finance solutions and expertise to SME's, before starting his own company in 2012 and now provides strategic and financial support to a diverse set of clients in the manufacturing, property, retail, media and education sectors.
An Accountant with over 20 years experience in the finance industry, both managing the finance function for a wide range of companies and being part of the senior management team. He has a CIMA Diploma in Management Accounting and is a member of the Association of Accounting Technicians.
Email: hello@omip.co.uk