30 Million Love Songs Later
18 January 2021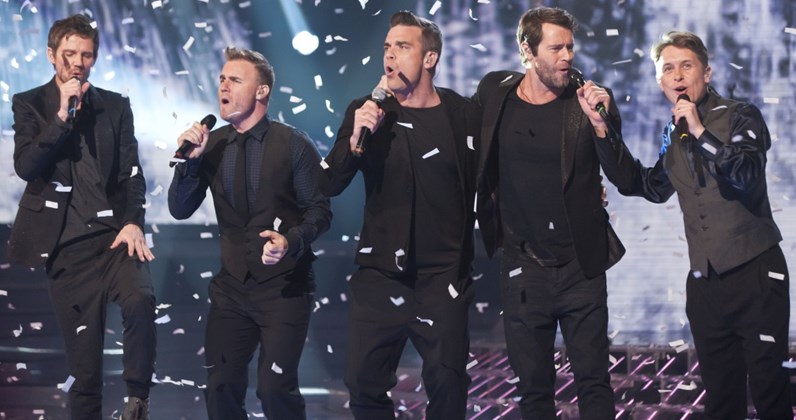 One Media is delighted to announce that it has acquired the producer royalties of a selection of tracks by one of the most renowned pop groups in the United Kingdom, Take That, from Ian Levine, British songwriter, producer and DJ. Levine, who first found fame as a Northern Soul DJ in the 1970s, has produced and remixed songs for other bands including Pet Shop Boys, Blue, Bad Boys Inc, Kim Wilde, Bananarama, Sister Sledge, Bronski Beat and Erasure.
Take That has achieved 28 top 40 singles and 17 top 5 singles in the UK Singles Chart since the band's formation in Manchester in 1990, 12 of which have reached number one, including 'Back for Good' and 'Greatest Day'. The Group has also had 8 number one albums on the UK Albums Chart. Internationally, Take That has had 56 number one singles and 39 number one albums, and has received 8 Brit Awards and an Ivor Novello Award.
As part of the deal, One Media has acquired the producer royalties of great hits 'A Million Love Songs', 'Could It Be Magic' and 'I Found Heaven', all from Take That's 1992 debut studio album, Take That & Party, which has been certified two-times platinum in the UK. The Company has also acquired the producer royalties of two other recorded Take That tracks which have never been released.
'A Million Love Songs' has been streamed an estimated 30 million times and the 1992 hit has been voted by critics and music fans as the greatest ballad of all time.
The acquisition was completed through One Media's Harmony IP asset release programme. Harmony IP allows music rights holders advanced access to the future earnings of their intellectual property by purchasing a portion of their rights upfront.
Michael Infante, CEO of One Media iP, commented: "2021 has got off to an excellent start for One Media with our acquisition of the producer royalties of these Take That smash hits from Ian Levine, with whom we have worked closely since 2006 after signing our first digital deal for his Motorcity Records and Hi-NRG and Pop recordings.
"The acquisition follows our successful £6 million fundraise announced in August 2020 and marks the first of a strong pipeline of deals to be executed through our innovative Harmony IP programme. Given the current global crisis and corresponding impact on the live music sector, we have found an increasing number of artists are evaluating alternative income opportunities and are looking favourably upon our initiative.
"We remain focused on building momentum and scaling the business, and look forward to keeping the market updated on our progress."