Alice Dyson-Jones re-elected to the BPI main council
4 October 2019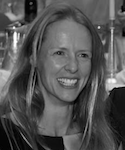 It is with great pleasure that One Media can announce that Alice Dyson-Jones, Managing Director, has been re-elected to serve on main council by the BPI members for the 2019/2020 term.
Alice has been a strong and clear voice at the council for Independent music companies, a staunch defender of the needs of music indies and a supporter of the young, talented and diverse voices that help to drive our industry forward. In her first term, she inspired positive change by working as a strong advocate of the BPI's BRITs Apprentice Scheme, which supports career pathways into music for talented young people of diverse backgrounds.
Whilst serving on the council Alice ensured that the needs of independent members are understood not overlooked and are fairly represented. We are very pleased that through her re-election she can continue making such positive impact in our industry.
Commenting on the news Alice Dyson-Jones said: "I am delighted to have been elected to another term on the BPI Council, and I look forward to continuing my work supporting the success of independent British music companies and safeguarding their freedom to express their creativity, passion and commercial acumen."
Michael Infante CEO of One Media iP said: "Many congratulations, Alice, on your re-election, and for retaining a seat at one of the music industry's most influential tables. Our industry is currently facing some interesting challenges, not least in planning for the double-digit growth predicted in our sector and the continued rise of streaming, as well as planning for a future beyond the EU. It is the Council's direct contact at Government level that has allowed us to thrive before, and which will stand us in good stead for the years to come." .