Lord Michael Grade and Ivan Dunleavy invest in One Media iP PLC
18th December 2017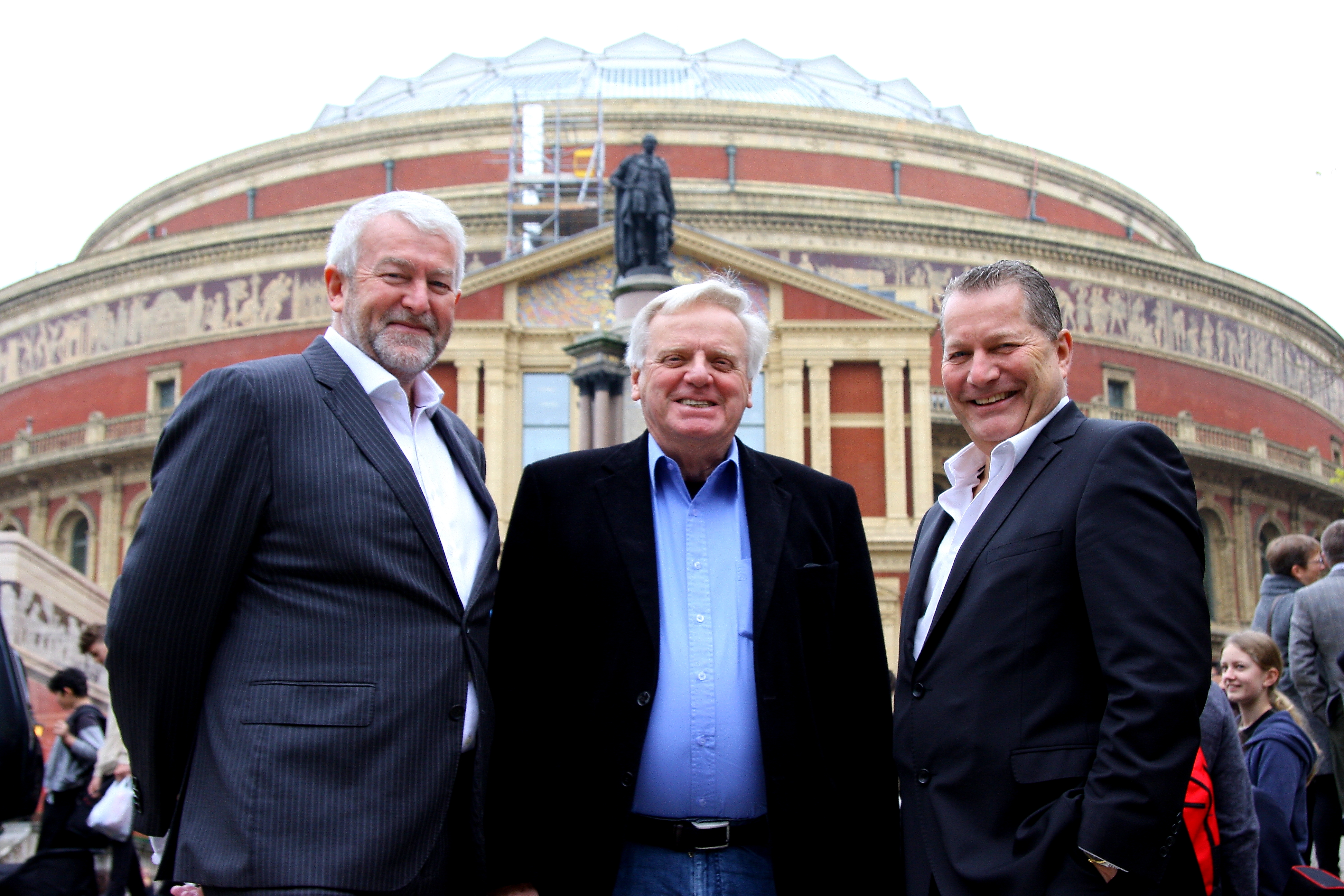 One Media iP Group Plc is pleased to announce an equity investment totalling £375,000 gross in the Company by Lord Michael Grade and Ivan Dunleavy, and their proposed appointment as Non-executive Directors.
Lord Grade said: "I firmly believe the music industry has turned a corner – led by streaming services, which are seen as the basis of future growth by content owners. One Media is a very accomplished business with strong credentials, and we share the management team's view of the music business' development. I look forward to working closely with them and using my experience to add value and expedite the scale up of the business."
"Our investment is a gesture of our firm commitment and a demonstration of our belief in One Media's future prospects," added Ivan Dunleavy. "We have a long-established relationship with Michael Infante and are impressed with how he has run this company and developed an excellent reputation in this industry. With music streaming set to grow, not only will this company benefit from sales of its portfolio of digital content, it is also able to provide a vital service to copyright owners through its in-house developed proprietary software, TCAT, which tracks and monitors where their music is made available for sale. We look forward to working with the One Media's team to build on the strong foundations and advancing to the next stage of development."
One Media is an owner and provider of digital music and video content. The Group operates in the $4.6bn global music streaming market, which Goldman Sachs analysts predict will grow to $28bn by 2030. In the UK alone, PwC estimate that digital music streaming will generate £520m this year and grow by a CAGR of approximately 22% to over £1bn by 2021, when it will account for 93% of all digital recorded music revenue. The Company has a catalogue of over 250,000 nostalgic music tracks from a range of genres from Soul to classical music and rock to pop from over the last 50 years, including artists such as Ricky Valance, Evelyn Thomas, Anita Harris, The Tremeloes, the Troggs and Marv Johnson. One Media looks to exploit its music tracks and over 10,000 hours of video by recompiling the content for sale through more than 600 digital music and video store groups worldwide such as iTunes, Spotify, Amazon and YouTube. In addition, its library of content is available for TV shows, movies, adverts and websites requiring synchronised music. One Media acquired the entire assets of Men & Motors from Granada/ITV in 2012 and now exploits the 3400 shows on YouTube and is looking to rework the format back to digital TV broadcast in the future.
Michael Infante, Chairman and Chief Executive of One Media, commented: "I am delighted to welcome Ivan Dunleavy and Lord Grade as investors into One Media. I am also excited by the wealth of experience that this will bring to the Company following their proposed appointment as non-executive directors. They have an exceptional track record, both individually and combined, with their partnership at Pinewood Studios overseeing a more-than fivefold increase in the value of that business. In 2018, both the music industry and One Media are poised to benefit from an uplift in the monetisation of content through streaming and we will also extend our reach with exciting initiatives such as TCAT. As a result, this is an opportune moment for us to appoint Ivan and Michael and to leverage their expertise."
Proposed appointment of Directors
Following the completion of the requisite regulatory procedures, Lord Michael Grade and Ivan Dunleavy will be appointed as Non-executive Directors of the Company.
Lord Michael Grade
Lord Michael Grade has had a distinguished career as a television executive and businessman. His experience in broadcasting has encompassed leading roles at London Weekend Television, Channel 4 Television, the BBC and ITV as well as being the Chairman of Pinewood Group plc, Europe's largest provider of stage and studio space.
Ivan Dunleavy
Ivan Dunleavy's career in media spans more than 35 years, including 17 years as Chief Executive Officer of Pinewood Group. Prior to Pinewood, he was Chief Executive Officer of VCI plc, an audio-visual and audio publishing group.
A further announcement will be made upon completion of the requisite regulatory procedures.