OMiP / News / Featured News Item / Michael Infante, CEO & Founder One Media iP Group joins prestigious list of music names with Freedom of the City of London Honour
Michael Infante, CEO & Founder One Media iP Group joins prestigious list of music names with Freedom of the City of London Honour
3 May 2022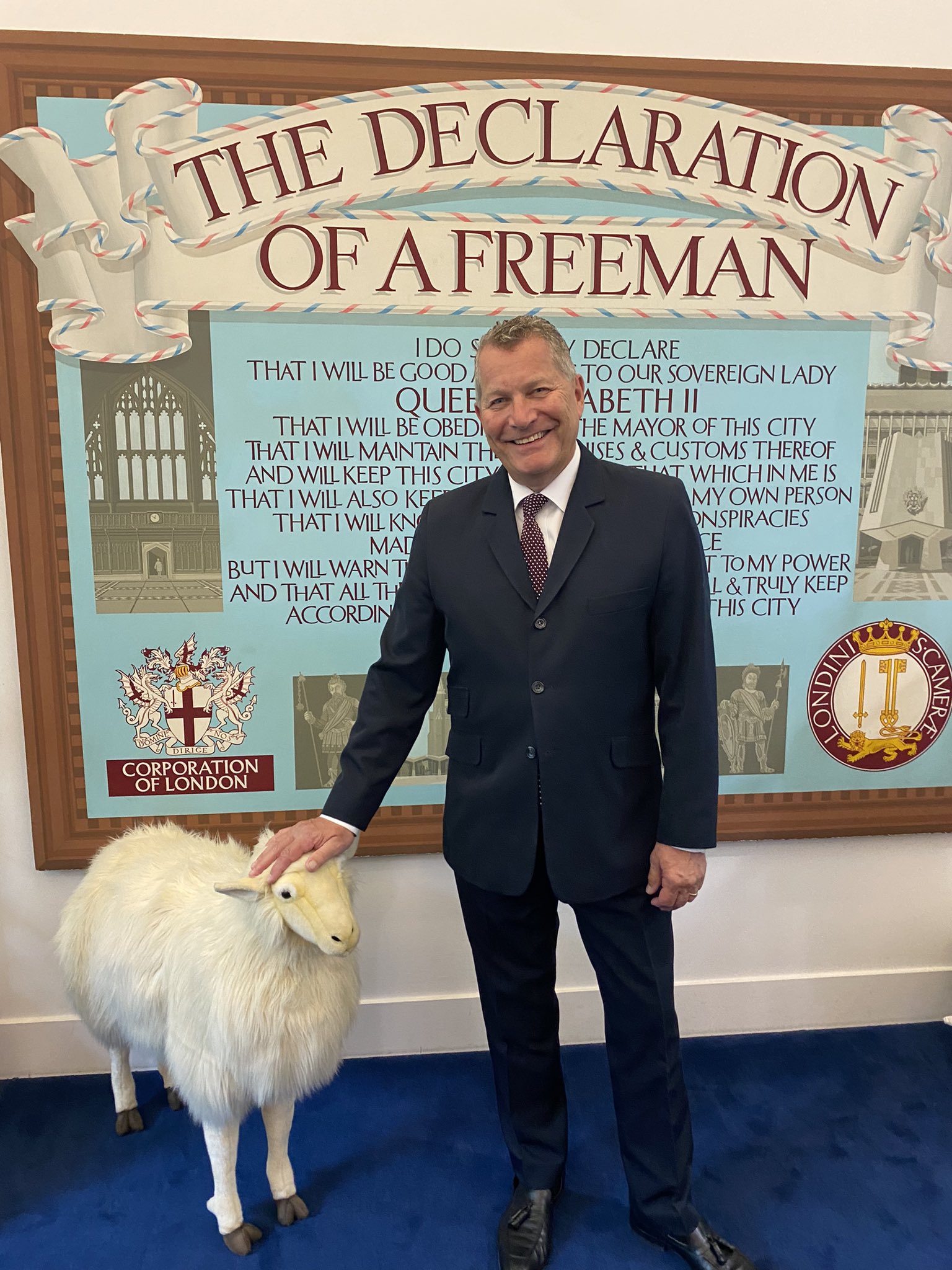 LONDON: Michael Infante, CEO of One Media iP Group PLC has been awarded the Freedom of the
City of London in a ceremony held at London's Guildhall.
The music business entrepreneur was nominated by The Worshipful Company of Distillers in
recognition of Mr Infante's contribution to music commerce and the wine and food industries
combined with his role as Justice of the Peace over several decades.
Mr. Infante was among the first to recognise the potential in
digital music content and distribution, launching One Media
iP in 2005, when CDs were still the dominant format and
streaming was unheard of. The firm grew and now owns
and/or or controls the royalty recurring income to over
200,000 tracks ranging from Kid Creole and the Coconuts,
Take That, Heatwave and Mozart, which are streamed across
Spotify, YouTube, Amazon and other platforms across the
world.
The Freedom of the City of London honour makes Mr. Infante
part of a select group of music names who have been
honoured, including stars such as Ronnie Wood, Bob Geldof,
Sir Tommy Steele, Placido Domingo and EELS frontman Mark
Oliver Everett.
Michael Infante said:
"London has been a hothouse for music – both creatively and commercially – for decades and I am
truly honoured to be part of this historic tradition. My dad taught me a lot about business … he'd
have been proud and my mother was a Freeman for her role during World War 2 – as an air-raid
warden – something now we are all reminded of."
The Freedom of the City of London dates back to 1237 and was originally used to enable recipients
to freely conduct their trade in the city.
It is one of the oldest surviving traditional ceremonies still in existence today, nearly eight hundred
years after it was first performed.
https://www.cityoflondon.gov.uk/about-us/law-historic-governance/freedom-of-the-city
PR CONTACT
Pete Flatt, PPR Publicity Ltd.
peteflatt@pprpublicity.com
07930 304 301