News Update Bulletin May 2022
24 May 2022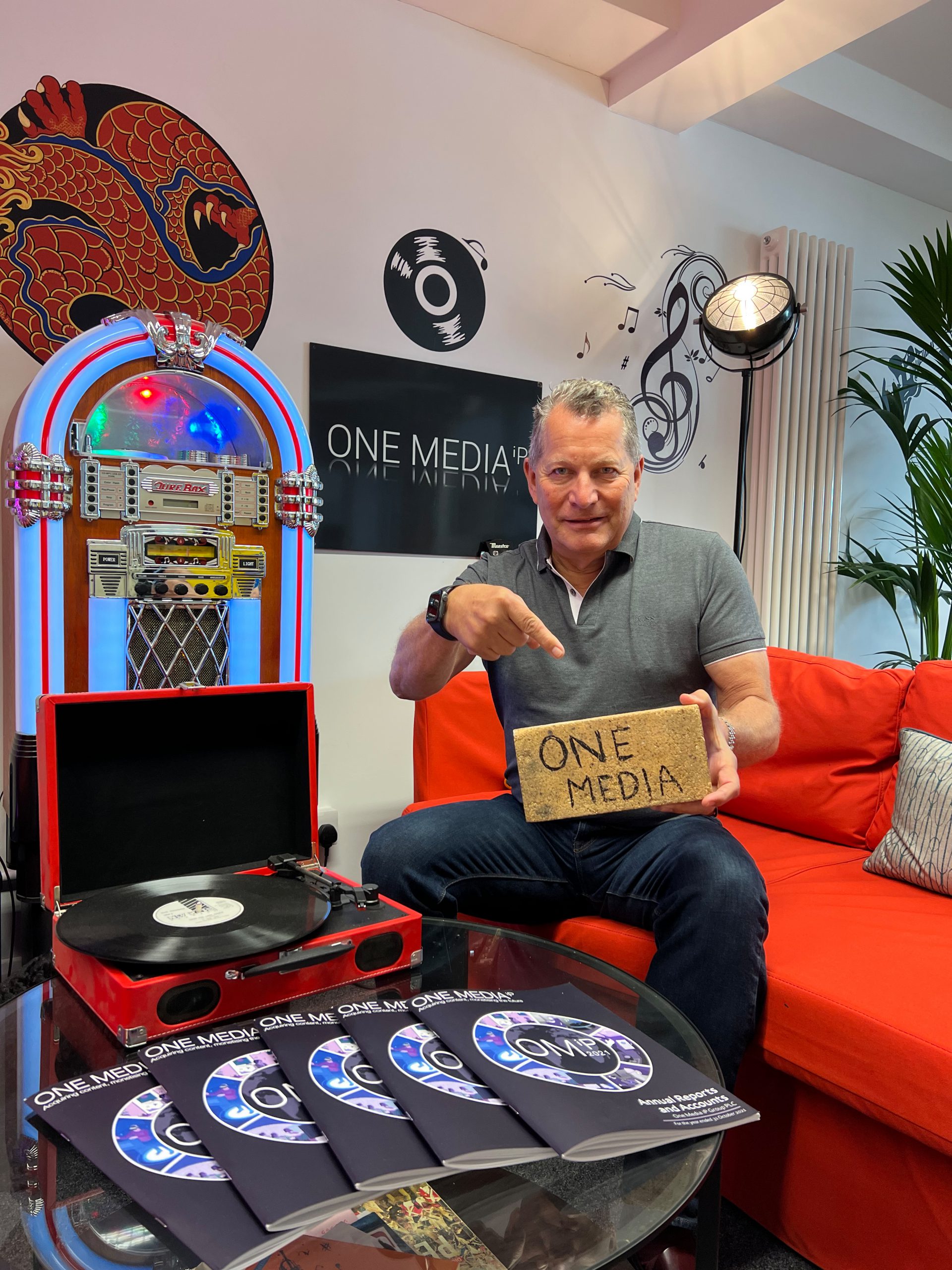 Our Brick in the Wall
The Sun newspaper article, featured on the 13th May 2022 issue (pg. 47), reads: 
"Music rights group One Media iP has bid £3.5million for just a one per cent stake in Pink Floyd's back catalogue. The prog rockers, put their songs up for sale for £350million earlier this week. The AIM-listed UK digital music publisher reckons its bid should be taken seriously. Boss Michael Infante said: 'We may not be the biggest player in town but we are profitable and we have cash in the bank.' The offer includes access to anti-piracy software which would help protect the music."
While recent sanctions around supplying the Russian Federation and the suspension  of access to DSPs may hinder growth in affected territories, the Company has  undertaken a brief audit of the potential impact and, given the very limited levels of  business conducted in these areas, does not envisage any material impact on  revenues. We congratulate Ukraine on a defiant stand for liberty and winning Eurovision (Who would have guessed?)  
The broader market backdrop against which we're delivering our strategy continues to be strongly supportive. In its market analysis Music in the Air, Goldman Sachs has significantly upgraded its forecasts, now predicting that music industry revenues are set to double by 2030 to $131 billion, driven by streaming and growing demographic trends, including the fact that Millennials and Generation Z are spending more of their annual budgets on music than any other age group. Goldman  Sachs expects global live music revenues will reach $38 billion, music publishing $12.5 billion and the  recorded music $80 billion. 
The digital marketplace is still a young forum and the format of monetised streaming is less than 15 years old, so there is significant road to run as platforms continue to expand their reach and technology innovations improve access and recognition of intellectual property rights. 
The opportunity landscape for royalty collection is growing far beyond the traditional DSPs, e.g. Amazon, Apple Music and Spotify. New monetisation avenues are continuing to open up, such as Facebook, Peloton, Digital Radio Stations (such as iHeart Radio), Rakuten, IMusica and YouTube Subscription. As the world of digital TV music stations grows, supplementing the plethora digital radio stations, combined with Smart Speaker technology and voice activated play listing, the future is looking positive. Moreover,  with advances in the Metaverse and the growth of non–fungible tokens ("NFTs") we are entering the twilight zone of music values being used in a variety of ways not imagined five years ago.  
The prospects ahead of us are extremely exciting and One Media is well placed to take advantage of these new opportunities on behalf of shareholders, to generate value by developing and promoting its rights and exploiting the digital universe, underpinned by a prudent acquisition strategy that ensures secure and growing income.  
Catalogue Valuation  
This year the Group engaged YM&U Group, well known in the music industry for its valuation  expertise, to undertake a detailed assessment and fully independent valuation of the full catalogue of  rights. As a result of this report, the portfolio of rights has been valued at £34.8 million (as at April  2022), reflecting a blended NPS multiple of 12.5. This compares favourably to One Media's blended  cost and average historic blended multiple over all content acquired since 2006 of 6 times and a  content value applied on the Company's asset register (as at 31 October 2021) of £14 million.  
We believe that this independent report provides a true reflection of the value of our underlying  assets and vindicates our very careful and prudent approach to acquisitions over the last 15 years,  whereby we consistently apply conservative multiples when assessing investment opportunities.  
The report concludes: "The Catalogues acquired by One Media IP (including acquisitions over the last  three years) are varied and across the 7 grouped areas reviewed they have been performing well.  There are steady and consistent income streams which is what you would like and need to see from a  portfolio of catalogues and there is little reliance on one 'superstar' catalogue which dominates the  revenue generation.  
The "Pre 2019" catalogues collectively are performing well, and we would expect the collective value  to far exceed the original purchase price. In future periods, and with a great timescale, we would look  to perform a more granular review of the individual catalogues within this group. Following on our  review we would place an estimated valuation on the catalogue of £34.8m, with a blended multiple  of a conservative 12.5x as a method of calculation."